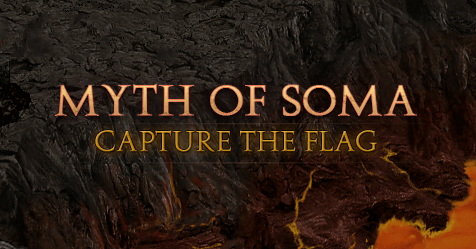 Greetings somarians!
Boy do we have a treat for you today! We're implementing a new PVP event for you to test.
What is it?
We're introducing a new feature namely Capture the Flag! This brand new event will take place on a custom map made especially for this event*.
Do you have what it takes to coordinate with your team and work together? Do you think you are superior than your cross-world opponent? Everyone does a certain amount of damage during this event to truly test the skills of the players. This also means everyone can compete.
You'll also notice you have access to a particular set of skills - skills that make you a nightmare for the opposing race.

Capture the flag lasts 1 hour and takes place every Saturday at 11am UK time.
What's the reward
The race who have captured the most flags in the timeframe will gain an extra 10% droprate increase.

*Custom map coming - current one is a copy of d4.