Greetings Somarians!
Having a blast during the holiday event? It will only get better from here on out! Today we are releasing a patch with some major changes. Yes, we are increasing the level cap! Some of you thought it would never happen. But it will, it has!
There is a butt load of new stuff that we have in store for you. From balance changes and minor touch ups to major changes. A lot of changes will affect everyone, while others are more influential in either the Human or the Devil world.
Level Cap Raise
Are you lvl 100? Do you feel like you've completed the game? This is the patch for you! Because you can now reach level 110. Did you already max out your INT or STR? Fear not, we also have new monster for each race. To make sure each character can reach their full potential we have removed the 214.7 hard caps of DEX and WIS.
The Grand Rework
Those of you who have been on the Public Test Server will know that the devil world will have a major overhaul in its mechanics. A lot of you have wondered why we are doing this. The answer? Because it was badly needed for the sake of the future. Each class has its own perfect ratio for punching and normal hunting. Axers would do it for DEX, archers would do it for STR and swordsman would gain the same stats + INT and WIS while punching. This meant that the strongest swordsman would be one who had never picked up a sword while leveling.
With the new system you get points per level that you can distribute as well as a few bonus points every now and then. This way we can allow you to respec and change your build every once in awhile. It also means we can adjust the points for one or all classes when we see fit, without any major consequences to the game. In the old system we could only balance using either new items or through a server wipe. Which isn't part of our plan.
Another notable change is the fact that CON now accounts for a greater amount of your maximum HP. CON has also been changed back into Defense and WIS has been changed back into magic defense. We have also added CON and WIS as a requirement for armors.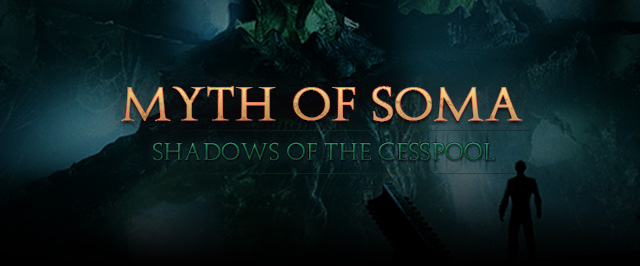 PvP Changes
Do you enjoy fighting with other players? Or, maybe you're going for the guild village? You may notice that you can now use your attack and defensive auras independently. No more waiting on Dodge before firing off your Double Shooting! Can't wait to test this out? Head out to Pandemonium city and try out the newly located arena. If you are a human you should head over to TyT and visit the brand new arena there!
Those of you who are aggressive outside of town will also notice changes in how the grey system works. For instance you can no longer get rid of grey mode even through death. The timer will now be shorter at first but it will increase each player kill you make up to a maximum of five minutes!
Do you live by the spear? Then you will feel that you have a bit more of a reach as you Double Piercing will now reach twice as far!
Group Hunting
We have noticed that you guys enjoy your guild hunt. You guys will like this particular change…. You can now increase your party size by being more charismatic. Make sure to hunt in a group so you can invite more friends later on! When hunting in a group you will also notice that the UI has had a neat update to correspond with the bigger party size.
This will also be very helpful for those who like to go for bosses across the worlds. Guards have upgraded their intelligence network and now know ahead of time when a boss will arrive. Bosses have also grown smarter though and now know when to come even when the server has been offline!
Another Reason to Invade!
Recently we have added some cross-world quests. Humans were asked to kill some Kharil Lizards and devil were asked to kill some Beast Lord Guardian. You guys had a blast doing this and we had a blast watching you do it.
So we have added more of these quests for you to enjoy! Of course we have also added a bunch of normal dailies too for you guys.
Humans Versus Devils and Guild Village War
We have heard and listened to all you feedback concerning the percent system. The percent is now applied to the damage value instead of attack and defense (F10 stats). This has been changed because the other method caused massive reduction in damage for some classes and big increases in damage for other classes, with the change it is now equal for all.
We have also applied the percent system to healing. This will alter heal amounts and therefore the damage caused by the target having the Zombie spell.
Storage and Inventory
Do you have so much that you lose track of how much Barr you have? We have added thousands separator to Barr amounts. So 100000 Barr would end up looking like 100,000 in English locale.
The storage has also had a quality of life update. For instance it will now sort accessories with other accessories. We've also added the ability for people to manage their items with a simple right click.
Crafting
For the artisans amongst us we have some changes for you too. You may now sell your items much more quickly by selling your items through SHIFT + Right Click. Are you looking to buy from a shop? Why not use the Right mouse button to buy your items! Did you sell an item that you did not want to lose? Fear not! We have been playing with time. The result? Items you sell will be frozen in time and can be bought back.
Human Crafting
Human crafters will feel a bit more magical… Some sorcery at their fingertips. If only the armor crafters could find where the magic is hiding…. Will they find the new recipes?
Devil Crafting
Devil crafters now also include armourers… Those pesky humans won't stand a chance against proper devil armors! To help the devilish artisans out we have increased their restock amounts.
Shifting Underground
There has been a shift in the underground. The portal to Infernal Caves has been relocated within Pandemonium to be closer to the town. Do you dare to venture into the Infernal Caves? You can find the entrance through a creepy doorway just on the outskirts of town on the east side.
Do you feel heroic and would you rather venture into the light-filled hwan? If you really are that fearless, check out the North West of the Pandemonium map.
The Cesspool
King Vexer has decreed that even the most angelic of devils should have a place to call home. The Cesspool has been made especially for you and can be found in the Infernal Caves.
The Future of Soma
With these changes we are confident that we have secured the future of not just the devil world but the whole of the Myth of soma. It may have taken a while to release this patch but with this new system and these quality of life changes in place we can easily and more quickly add more levels, monsters, bosses and all kinds of content that we still have planned for you guys! Our ideas are endless and we are very grateful for your continued support and playing.
Major Features
Level cap increased to 110.
New stat point allocation system for Devil Soma.
Con changed back to physical defense for Devil Soma.
Wis changed back to magic defense for Devil Soma.
Offensive and Defensive auras can now be used at the same time.
Increased Human Soma Stat Caps with slow downs.
Added checks on player Str and Int based on current content caps (before patch) to force either 0.8x or 0.5x rates upto the cap on the new content.
New Party UI with better HP, MP and position updates and supports more members.
Increased party size limit based on charisma. Every 10 charisma after 50 gives 1 extra up to maximum of 10.
Quality of life changes for Stash UI:
Centre How many popup within dialog not screen.
Right click to withdraw and deposit items.
Thousands separator for Bar amounts.
Fixed necklace and earrings sort order so they sort next to rings.
Quality of life changes for Store UI:
Shift+Right click to sell and Right click to buy.
Centre How many popup within dialog not screen.
Buy back items sold to NPC (maximum is 50 items before it starts replacing starting with the first item added).
Thousands separator for Bar amounts.
Added Gem items (Jade, Emerald, Ruby, Diamond, Amethyst, Sapphire) to Devil Soma normal monsters.
Added new monsters.
Added 91-110 level range daily quests.
Armor crafting added to Devil Soma.
Grey mode changes:
Grey mode is now kept after death.
Grey mode timer is now incremental and starts at 30 seconds (instead of original 120 seconds), increases by 30 seconds for each kill, increases by 30 seconds for each 200 health healed on grey targets, capped at maximum of 300 seconds (5 minutes).
Flashing mode now occurs at 15 seconds remaining instead of 60 seconds.
Added a Devil Soma PK Town. Can be accessed from an NPC at the revive location for PKers in Pandi.
The percent system used for GVW/Wotw/SS/RvR has been changed to apply the percent to the damage value instead of attack and defense (F10 stats). This was changed because the other method caused massive reduction in damage for some classes and big increases in damage for other classes, with the change it is now equal for all.
The percent system is now applied to healing. Before this change heal amounts were not being altered with the percent system and therefore damage caused by zombie was always 100% and healing a target was always 100%.
Boss spawn delays are now saved into the database in case of server crash and for when server is rebooted. The delays are re-loaded when the server starts up and the delay will continue from where it was instead of resetting.
Bosses that spawn with a real time delay are now announced 5 minutes prior to them spawning. Bosses that spawn based on in-game Soma time or are spawned by command or event will announce when they spawn.
Added an Arena to the centre of TYT and moved Pandi arena to a more central location.
Added more Int armors to Human Soma armor crafting.
Adjusted Devil Soma item requirements.
Renamed some Devil Soma helmets so they match with the rest of the armor pieces.
Removed Darkmoon, Shadows, and Vanadium armors.
Minor Features
Removed system sound playing when pressing escape to close dialogs that have an edit control.
Multiply stat inc values by 1000 so we can add slow downs at high stat values.
Changed Charisma gains to be during level like Human Soma for Devil Soma.
Add a not available flag to Quest System. Will be used to prevent quest being started but still have it show up in completed list.
Additional stats from equipment are now shown on Character Status UI.
Make untradeable items tradable for GMs
Increased drop rate of Weapon, Armor, and Log item drops for Altered Beast
Increased drop rate of Weapon, Armor, and Special Gem item drops for Evolved Beast
Increased drop rate of Weapon and Accessory item drops for War Beast Miner
Creation of 4 armor skins for rewards from a daily quest token shop (The armors have not been created yet though).
Increased item quantity of Devil Soma material restocks.
Added variable item quantity for some potion and material drops.
Moved spawn of Enraged Boar to Abias and VoD.
Crash Reporting added to client using CrashRpt.
Prevented equipment items from being used or giving stats when do not have the item requirements.
Server side enforcement added for not being able to attack when moving.
Moved Infernal Cave portal to be closer to Pandi Town (it is now at the Sedlak area to the bottom right).
Moved HWan portal to where Infernal Cave portal used to be.
Changed the GVW warp location at the end of war to be within Town instead of outside GV.
Prevent exp gain for Devil Soma character if capped the monster. Also apply reduction in exp gain when approaching cap.
Added Venom Band III item.
Added Amethyst Small, Unholy Water, and Staff of Shadows to Elite Gargoyle Fighter drop list.
Added Sapphire Small, Tablet of Wisdom, Snow Stone, and Staff of Shadows to Gargoyle Shaman drop list.
Added Pills of Dread, Unholy Water, and Tablet of Wisdom to Drazil Druid drop list.
Increased barr drop rate for Fallen Troll, Drazil Druid, Gargoyle Shaman.
Increased barr drop rate for Lifeless Fallen Troll.
Increased barr amount dropped for Elite Gargoyle Fighter.
Increased barr amount dropped for Gargoyle Shaman.
Added Con and Wis Requirements to item information on website.
Tell player if equipped items cannot be used when changing to attack battle mode.
Allow player killed npc event to be called even when npc is attackable only. Required for Cross Realm quests to work.
Increased Enraged Boar damage.
Changed 4th spear aura to be range 2 to match other spear auras and to make it more useful.
Bug Fixes
Fixed battle mode button not being blue for battle mode on Devil Soma UI.
Fixed the stat system so that Dex and Wis can go above 214.7
Fixed a bug in FillUserInfo where special attack on a player is not sent to client correctly because it was trying to use the magic id instead of special attack id.
Fixed mouse wheel scroll not working for mice that use a delta value < 120.
Fixed being able to walk over the portal you are taken to in Hwan Area.
Fixed being able to walk over part of the Hwan Area portal in Pandi (old IC portal).
Fixed minimum damage for player on npc targets so that it will roll for minimum when damage is < 2 instead of only when == 0.
Fixed attack cursor not being shown when in battle mode within Pandi Arena.
Fixed learning 2nd spear aura not taking kobold teeth.
Fixed Devil Soma Lifeless Fallen Troll not dropping barr as multiple piles.