The War Of The Worlds Guide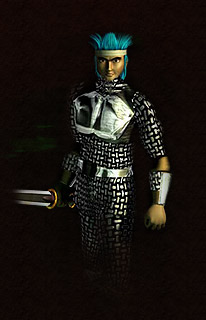 The War of the Worlds
This is a weekly event where for a period of two hours, the two races of soma will battle for supremacy over the map of Continental Army. While participating in this battle nothing is lost except for pos.Pos is a reward that is gained by killing the opposite race and is given depending on the difference between the two characters engaged in combat. So a high level character cannot kill a low level character and gain a vast amount of pos. Higher pos often shows that the character is skilled in PvP(player vs player) combat and will not be easy to take down. At War of the Worlds there are two main area of combat; The Safe zone and the Throne room.
The Safe Zone
The Safe zone is an area of land where a blue square is apparent which prevents any form of fighting. This is a good place to see The War of the World in action without any interference. Many players use the Safe zone to their advantage as they can run in and out when it suits them best and organise attacks against the opposite race.
The Throne Room
The Throne room however, can become quite hectic towards the end of the War of the Worlds as players desperately struggle to survive and make attempts to overpower their foes and obtain the stones. For a race to win the War of the Worlds one of the races must occupy two of the three stones in the Throne room. In the Throne room the winners of the War of the Worlds can spend their pos they have earned and trade it for useful items that have great use.
The Continental Area brings many benefits to new comers and experts of soma alike. You can gain powerful spells, stronger monsters to fight and a wider variety of items to help you on your journey throughout the lands of The Myth Of Soma.